February 9, 2011
DIN radio to fit in Tahoe Center Console - I picked up the console off of ebay for about 100 bux, it was tan in color. First thing I did was tear it all apart and started cleaning it for paint.
I used SEM Satin Black Color Coat #15243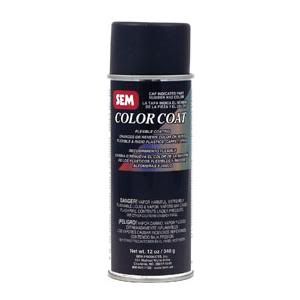 The rear portion: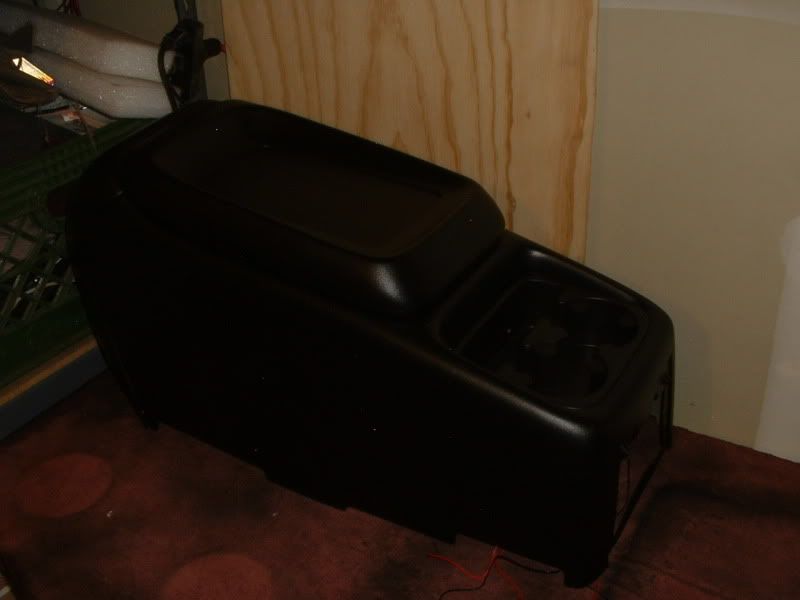 The front portion:
Initially I removed the tape deck section of the console and cut a piece of Plexiglas, sanded it with 600grit sandpaper to make it hazy. It was hot glued from the backside and I installed my amps bass knob to it.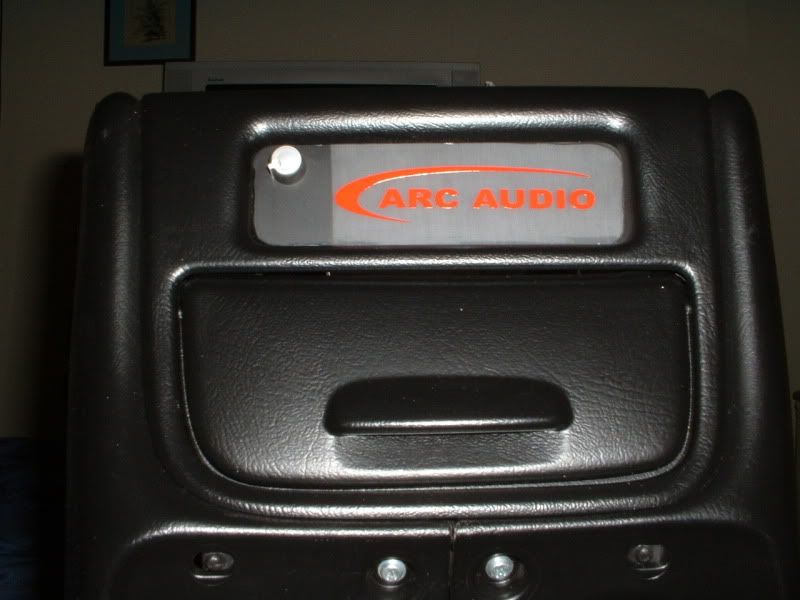 A friend made a vinyl decal for the face, once applied I painted over it, when it dried I removed it. Then lit it from the back using an LED strip I got from Autozone.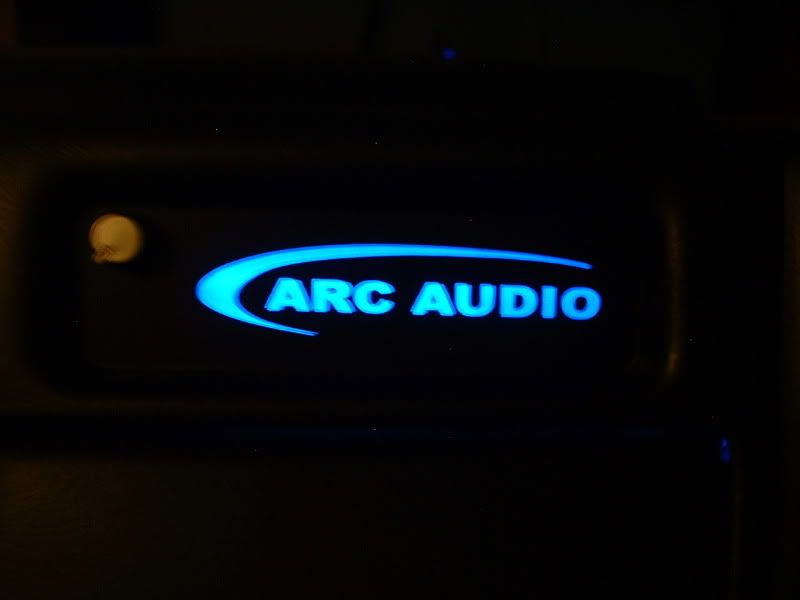 Here`s the LED strip (about 15bux from Autozone), with some aluminum tape to help with reflectivity.
THEN my truck got broken into, and all ARC Audio products were gone, and the bass knob went to a missing amp! So I decided to revamp the console once again! The Plexiglas was removed and I thought I`d make a ABS plastic face plate and fit the radio in there.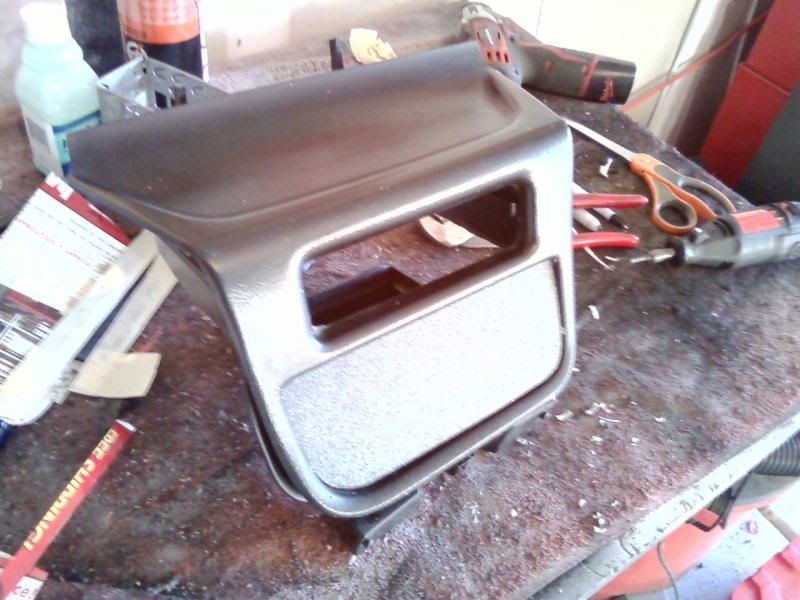 After some trial and error, it wasn`t going to fit that low on the face, nor would it be stable enough to mount the radio.
So I decided to go for broke and attempt my first full on fiberglass project! I cut the entire face out, leaving a equal space around the border of the opening. This is a test fit of where the DIN cage was going.
I started reading on various sites of how to fiberglass and what was the best material, supplies, etc. Most of my research came from:
www.the12volt.com/installbay/forum_topics.asp~FID~16~PN~1
Sorry I don`t have any pictures of the process, it was a sticky mess so I didn`t even bother going near the camera!
Here`s what the face looked like after it dried:
Pic 2: It wasn`t perfect, but I was happy how well it turned out being the first time!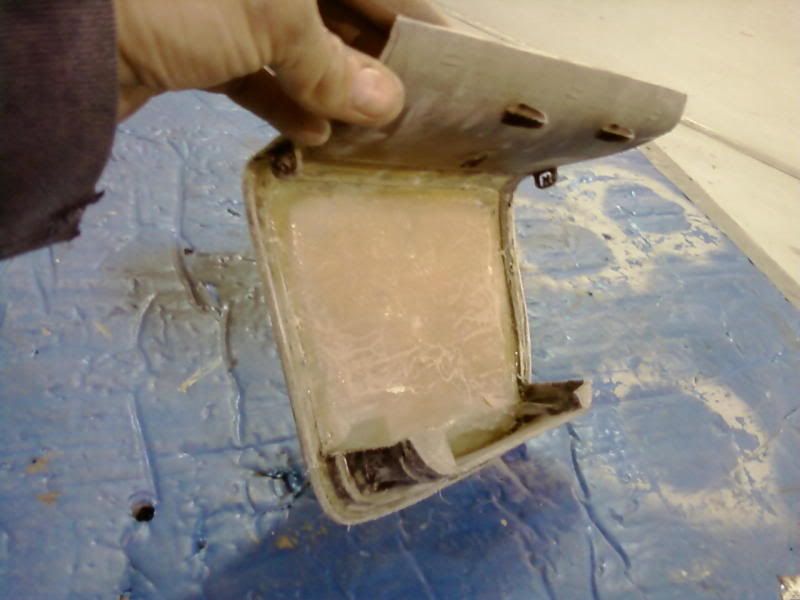 After careful measurement, the opening was cut (it had to line up with the plastic brackets from the stock console) I don`t have any pictures of how I modified that either, sorry...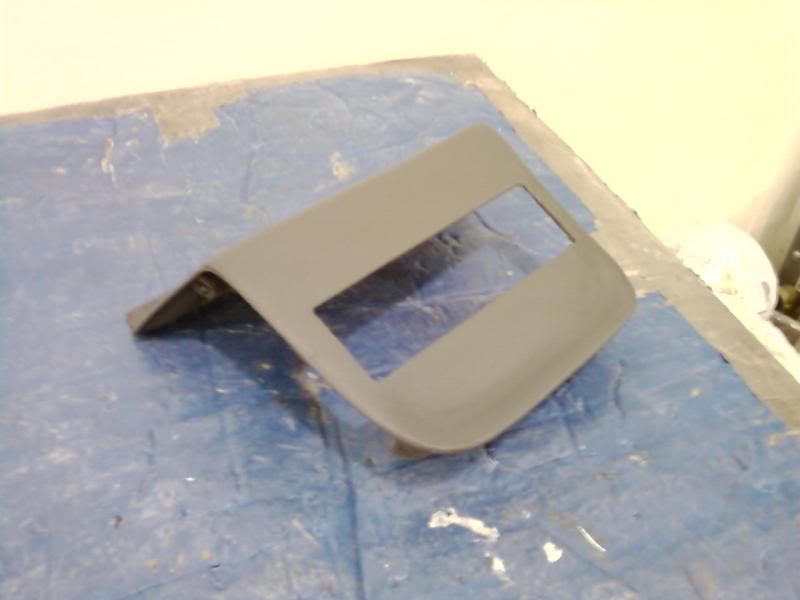 The only issue now was how to texture the face, to somewhat match the dash. Our painter where I work suggested that when I prime it to turn down the air pressure on the paint gun so the paint dribbles out in blobs at a distance. IT WORKED! The texture was real close to factory, next was to use the SEM paint and install everything!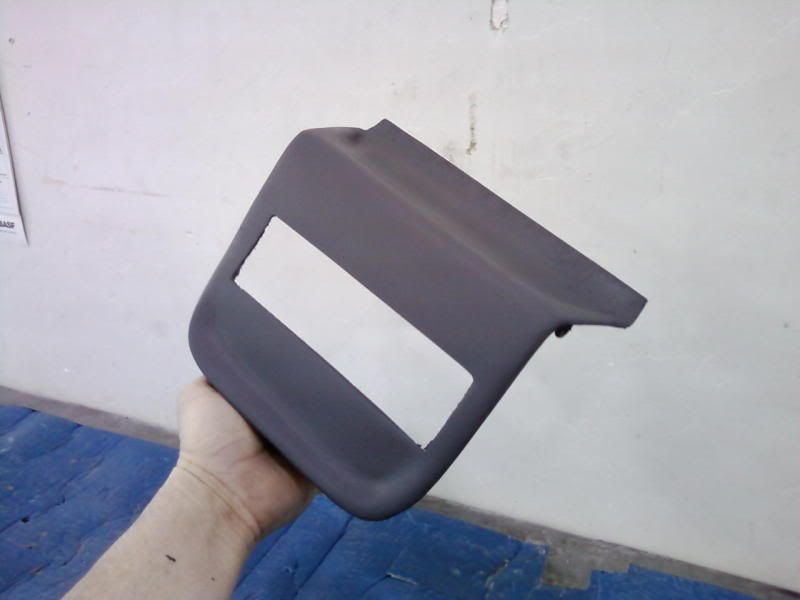 *NOTE* The face does not support the weight of the radio, the inside of the console does!
All installed and I assure you that it IS secure to the dash!!!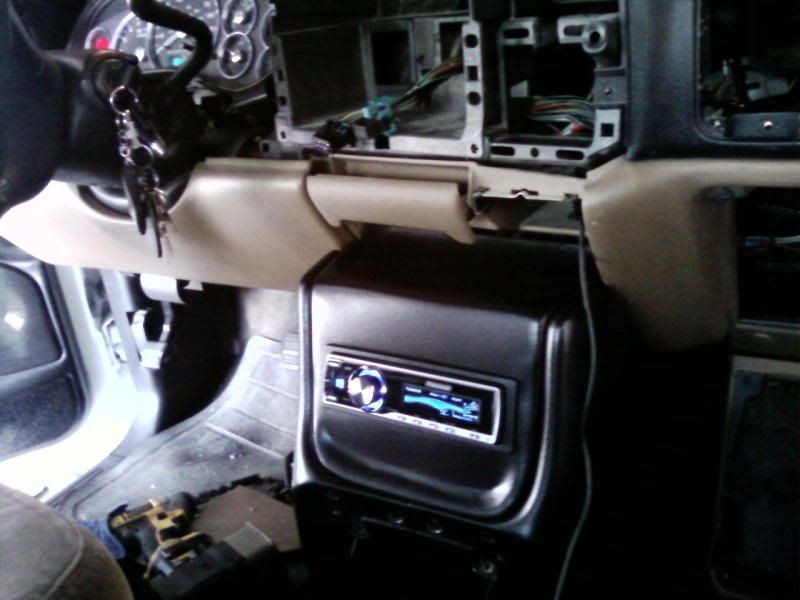 (if you have any question, please contact me as I will be glad to help!)